Beyond the Blue – IV
September 2, 2022 @ 6:00 pm

-

September 4, 2022 @ 1:30 pm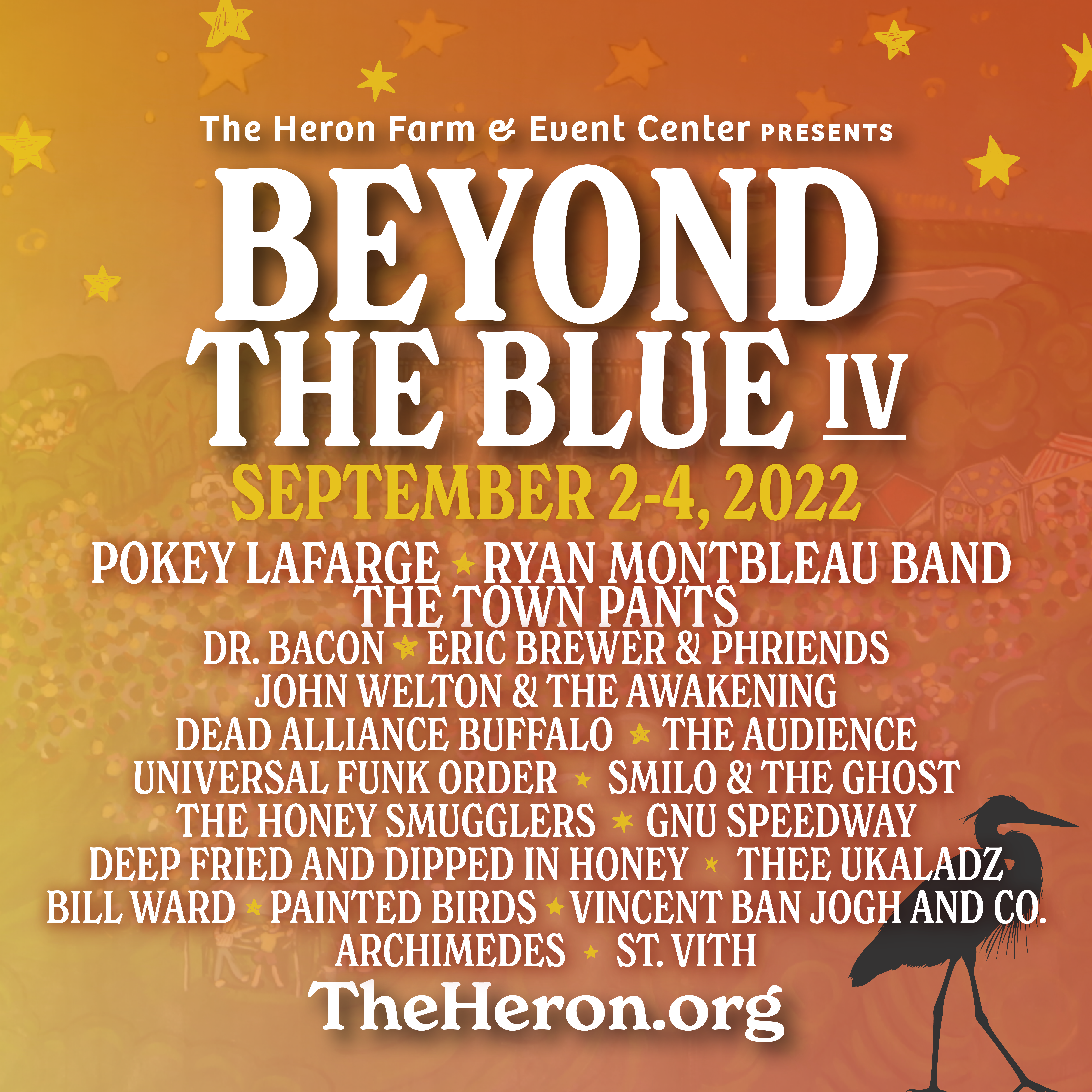 Beyond the Blue – IV
Well the end of the season is nearly here, but not before we go out with a blockbuster bang! There will be over 20 artists this weekend and over half of them have never graced our stages before. Bring an extra pair of shoes because you will be dancing all 3 days!   Purchase your Tickets online now
The Artists
Pokey LaFarge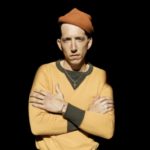 Fusing the rustic sounds of the past with his own wry humor and roots music sensibilities, singer/songwriter Pokey LaFarge makes music influenced by old-time country, blues, folk, and Western swing. A wide-ranging troubadour since the mid-2000s, We've never had Pokey Lafarge on The Heron  stage  so this will be  show not to miss!
Ryan Montblueau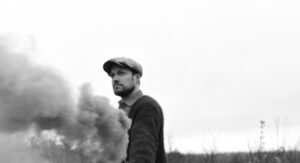 For as long as he can remember, Ryan Montbleau's been a seeker. From the jungles of Peru to the volcanoes of Hawaii, from the beaches of Costa Rica to the streets of Brooklyn, from the backseat of a 16-passenger van to backstage at Carnegie Hall, the acclaimed singer/songwriter has spent much of his life crisscrossing the globe on a perpetual search for meaning, purpose, and understanding. It's a quest that's guided him both personally and professionally over the years, one that's come to define not only his music, but his very sense of self. And yet, listening to Montbleau's ambitious new multi-part album, Wood, Fire, Water, and Air, there is a profound sense of satisfaction in sitting still, a recognition that perhaps all those spiritual treasures he's been chasing for so long were closer than he thought.
Dr Bacon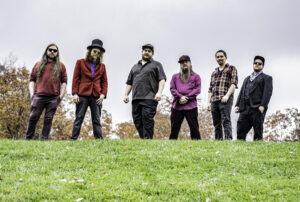 Dr Bacon is a genre blending "Appalachian Funk-Rock" band from Ashville, NC. Performing an infectiously danceable blend of funk, soul, jazz, rock, blues, folk, hip-hop and more. They feature diverse instrumentation styles including: guitar, resonator, harmonica, bass, tenor sax, baritone sax, drums, trombone, violin, lap steel, mandolin, kazoo and more! Dr. Bacon is sure to get us moving and grooving!
Dead Alliance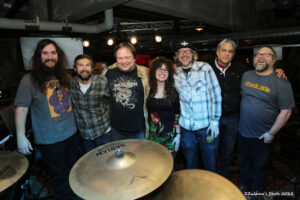 Dead Alliance Buffalo is a Grateful Dead and Jerry Garcia Band tribute project dead-icated to preserving the spirit of this music for the next generation of Deadheads.
Plus 14 More Bands! 3 Days and Nights! The Heron's Season Finale!
Tickets and Camping