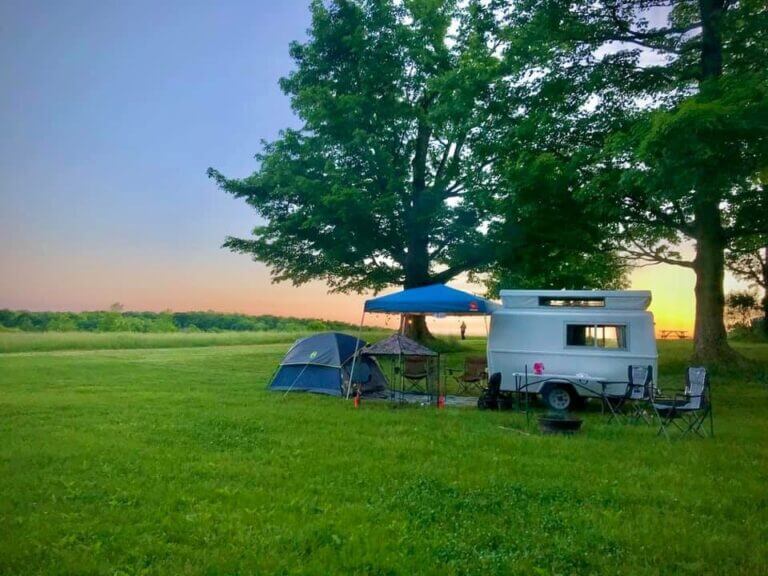 A Western New York Campground
Stay With Us. Return to Your Center.
Our western New York campground and property offers a unique backdrop for camping excursions and outdoor exploration. We are surrounded by 400 acres of woods, wetlands and pastures, which means there is a lot of space for every camper to feel as if they have the place to themselves. We boast over 4 miles of wooded trails, so bring your bikes and your hiking shoes and prepare to be immersed in the natural surroundings and landscapes.
Our facilities include hot showers, safe drinking water, porta johns, & outhouses. Our on-site Farm Store features beef, chicken, pork, mushrooms and vegetables raised here on our organic farm, The Store is open 8-8 daily and is self-serve and open to campers. Plan to grill some of our steaks on an open fire!
Our sandy beach is open to campers during their stay. There must be 2 adults at the beach in order to swim.  Fishing is available too, and is catch and release.  Boats, kayaks and paddle boards are NOT allowed on the pond at this time.
We permit pets at tent sites, but do not permit them in our Airbnbs. Campers will pay an additional pet fee during on-line registration.  All pets must be leashed and restrained by their registered owner at all times. Owners must be in complete control of pets at all times and pick up after them.
Farm Store
Firewood
Ice
Showers
Drinking Water
Beach
Dump Station
WiFi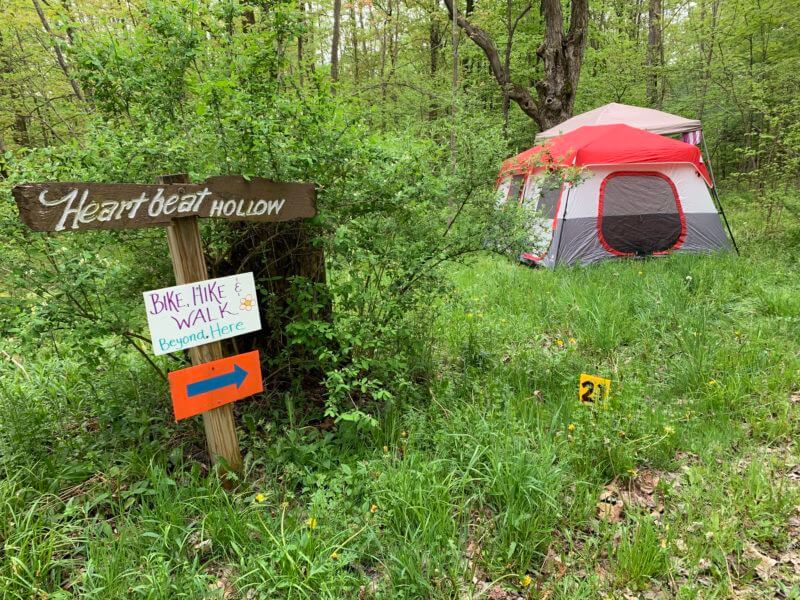 Pack a tent or load up your RV! Choice a site with car parking. Or, choose a walk-in site to enjoy extra peace and solitude.  
Campsites range from primitive and secluded woodland nooks, to spots closer to amenities and facilities.
Some of our sites have electricity, but there are no 30 or 50 amp hook-ups. AC use is NOT permitted due to limited services.
Find the perfect camping site in western New York at The Heron.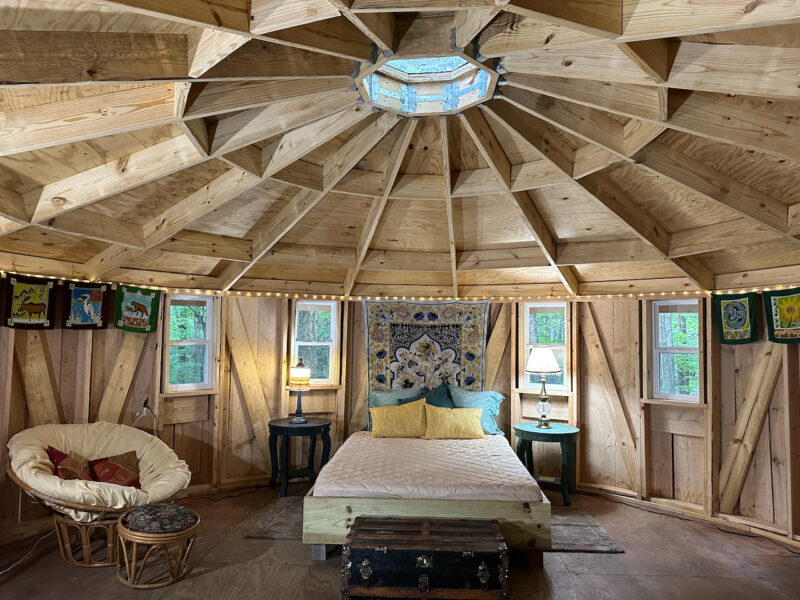 Camp at the Heron with ease.  
Book a cozy space like the Sanctuary Yurt, the Cafe in the Woods, or one of our quaint campers or pop-ups.
Each Airbnb unit includes a picnic table and fire ring. (Bedding and coolers not provided.)
Subscribe to Our Newsletter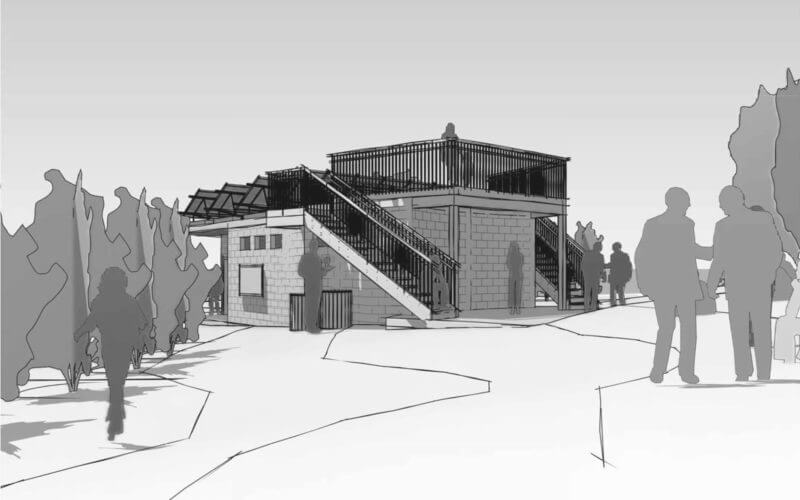 Help us break gound. 
After countless design conversations and suggestions from friends like you, we now have architectural plans. 
Our new eco-friendly building will have FLUSH toilets, hot showers, and a laundry room. We believe this will make your experience here better than ever! Our guests will have a bathhouse that fits the bright future we envision for The Heron.
BUY A BRICK and Be Part of The Heron – FOREVER.