The Heron Farm & Event Center
We envision a world where people are nourished by land and community.
Grounded in the land we steward, The Heron's farm and events support community well-being and a deeper connection to nature, the arts, and each other. 
Great Blue Heron Music Festival 2023
30th annual Great blue heron music festival
For 30 years, the Great Blue Heron Music Festival has been a joyous celebration filled with music and dance, surrounded by the beauty of nature.  Join us for three days and nights of fun with free-spirited, friendly people who come together each year as a community united by music.
For the first time in 3 years, the Great Blue Heron is returning to full production with live performances on all three stages: The Main Stage, The Dance Tent, and The Tiger Maple Stage. 
We are over-the-moon with this year's lineup and hope that you are, too! This summer's festival is going to be a beautiful, happy occasion and we are busier than ever working to get the land ready for you all to enjoy.
Our Vision, Mission & Values
Read about what guides us and what we believe 
We would love to see you at the Fredonia Farmers' Market or visit our year-round Farm Store
Enjoy local, sustainable food from our farm, Green Heron Growers year round. Every Saturday we'll be at the Fredonia Farmers Market from 10a-1p or we would love to have you visit us here at the farm! Our Farm Store is open daily from 8a-8p.
DELIVERY AVAILABLE to Buffalo, Chautauqua and Erie are when you order online!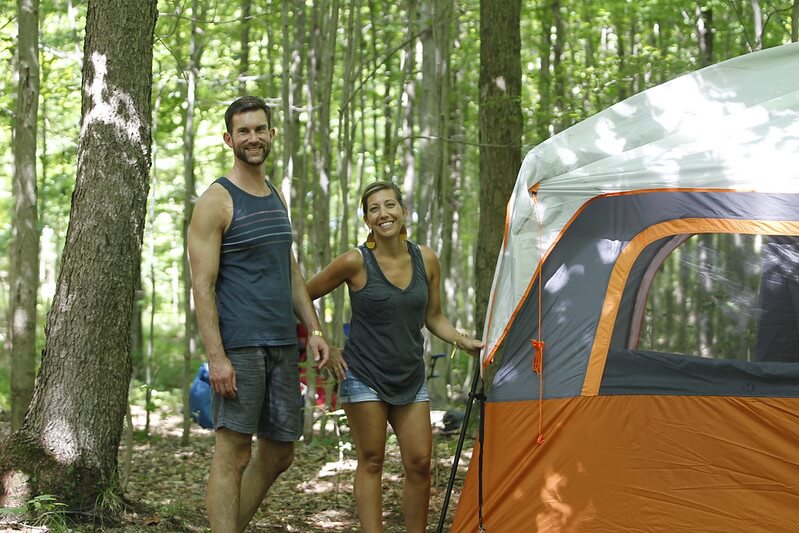 Bring your tent, hang your hammock, park your RV, or book one of our cozy Airbnb units!  
Voted #1 campsite in the US by Hipcamp, we know you'll love your stay at the Heron.  
Green Heron Growers is an organic farm nestled in the rolling hills of Chautauqua County. We specialize in raising 100% Grass­-fed Red Devon beef, organic chicken and shiitake mushrooms. We are dedicated to nurturing our plants and animals with loving care and to supporting biodiversity in the soils, pastures and forests.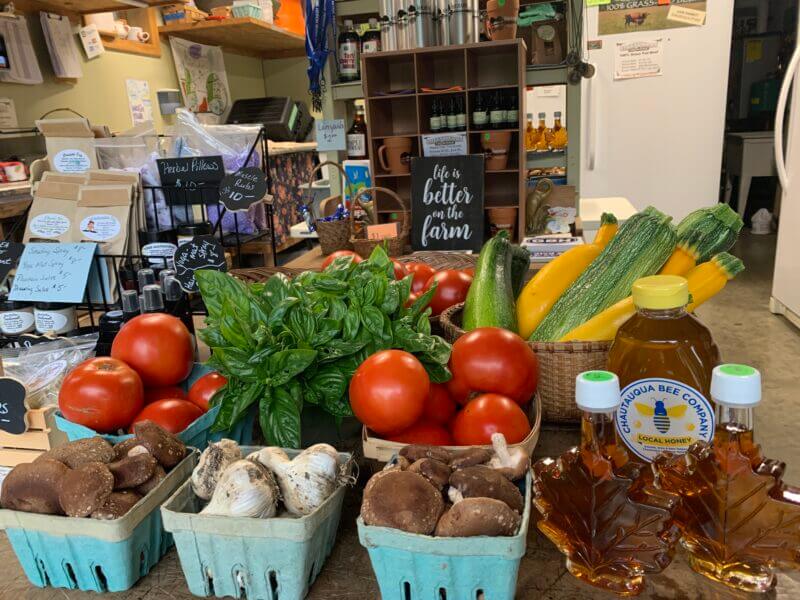 Buy organic, flavorful meats and produce raised on our land. 
Select from 100% grass-fed beef, GMO-free pork, certified organic chicken, shiitake mushrooms & seasonal produce. 
We raise food for conscious eaters who value quality products, animal welfare and land stewardship.

We are so excited to join you at the 30 Year Celebration of the Great Blue Heron Music Festival in 2023!
Visit the Festival and Events Page for more info.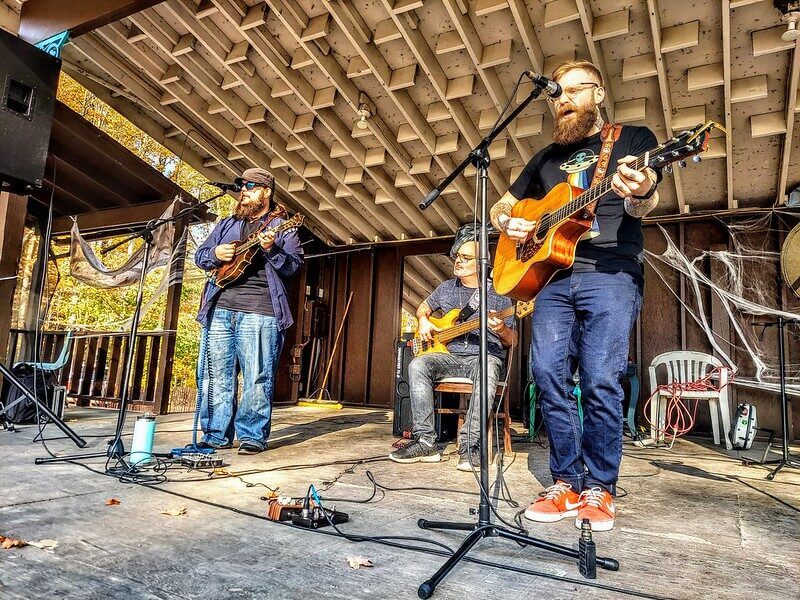 Subscribe to Our Newsletter
Choose which parts of The Heron you want to hear about: Farm, Festivals, Camping & Events.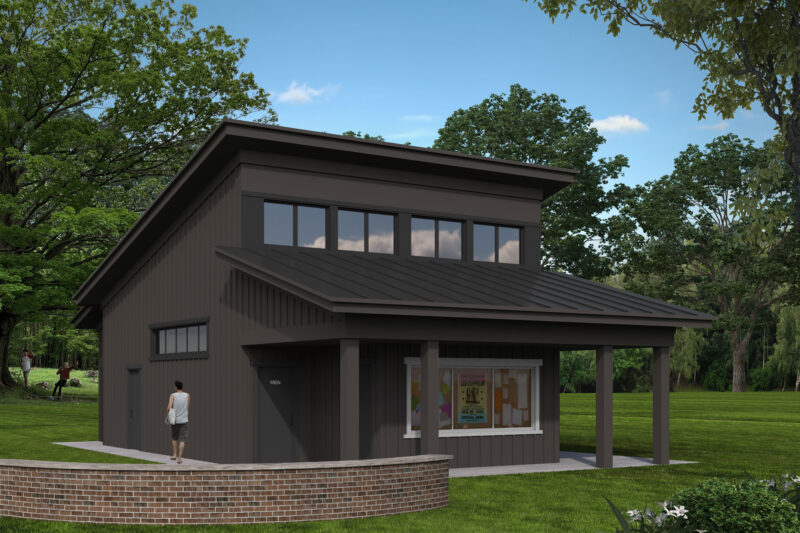 What is the PROGRESS on the BATHHOUSE?
We have CONSTRUCTION DRAWINGS, and a new location selected. Contractor's bids should be submitted very soon!
If all goes well, we would break ground October 2023
and be finished by Summer 2024!
So far we have raised $45,000 in donations!
PLUS we have sold 100+ bricks to raise a bit more! Help us reach our goal of a 1,000 bricks
Can we interest you in a BATHHOUSE Naming Opportunity?
Each Shower will cost $5000 and that is the amount for this naming opportunity. The bathhouse will have 6 showers inside and 2 outdoor showers! We will be FOREVER thankful and display a plaque that recognizes your contribution. THANK YOU!!!!
Have Questions? Or Need A Little Help?