Beyond the Blue – III
August 20, 2022 @ 2:30 pm

-

August 21, 2022 @ 12:30 am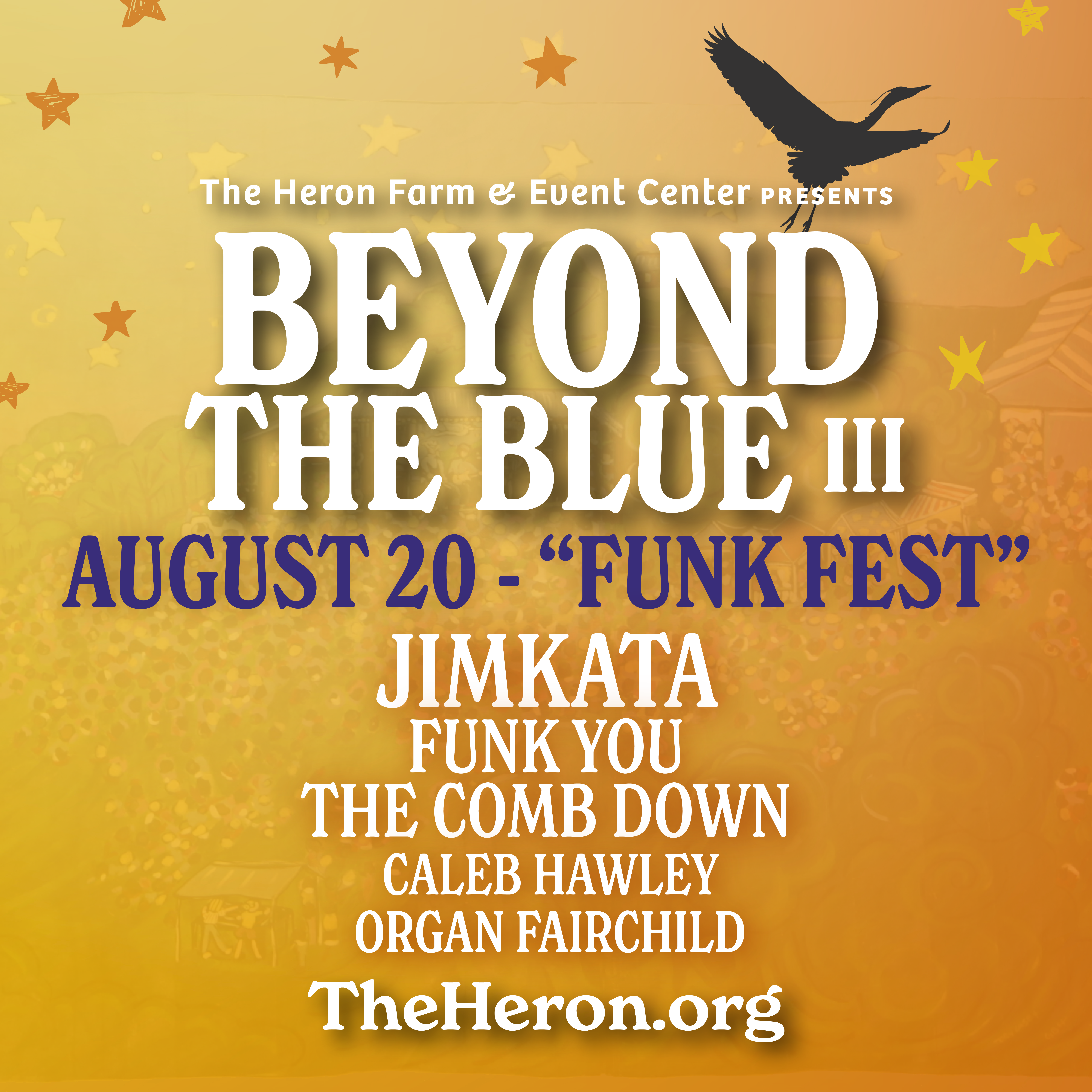 Beyond The Blue III
Beyond The Blue III is jam packed with Funk and Jam artists for a memorable day of music! It's gonna be an electrifying return to The Heron for crowd favorite Jimkata! Come for the day or stay the whole weekend!   Purchase Your Tickets Online. 
The Artists
Jimkata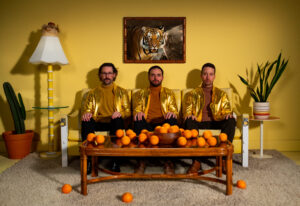 Jimkata are a three-piece anthemic synth-washed, electro-rock band out of Ithaca and Los Angeles. With a triumph of swirling analog synths, infectious pop hooks and candid lyrics. Jimkata have built a distinct sound which has been resonating with listeners across the country.
Funk You
Funk You is a musical manifestation of nine kindred spirits from an east Georgia city. Motivated by a love of live performance and armed with a captivating sonic presence, the band places a healthy helping of soul atop a funky backbeat. Combining modern musical sensibilities with the last vestiges of the chitlin circuit, results in an ever-evolving sound that continues to draw crowds nationwide.
The Comb Down
The Comb Down focuses specifically on the musical styles of 1960's-1970's funk, paying proper homage to the historic nuances, attire and instrumentation is something that the band doesn't take lightly. Let's get in the groove and party Down!
Caleb Hawley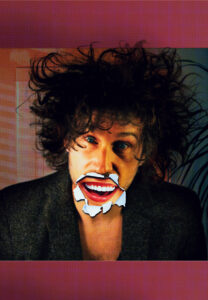 Caleb Hawley is a Harlem based, Minneapolis-raised singer, songwriter, and producer who has been shoveling Gobstoppers into ears for the past decade.  Combining catchy melodies with dark and satirical lyrics, one has to be careful not to slip while dancing in a puddle of their own tears. Popdust proclaims "Caleb Hawley is the pop star pop music has done nothing to deserve, but desperately needs. The production of every song is attention grabbing, bringing the listener on a rollercoaster of 80's vibes and surprising emotional layers."
There was a time when Caleb hated being mistaken as his mother when answering the land-line, but it worked out for him in the end, setting him apart with his high, androgynous vocals. Hawley's music is elevated by stellar, out-of-the-box live performances (he's played over a thousand), backed by a slew of reviews noting his onstage charisma.  He forms authentic connections with an air of openness, soulful singalongs and untethered guitar work drawing comparisons from Prince to Robin Williams.
Organ Fairchild
Organ Fairchild is a musical party that won't quit. Take your old-school organ trio (organ, guitar and drums), add dance-heavy grooves and adventurous jamming, and shake vigorously. Organ Fairchild has made a remarkable splash in a short amount of time. After their debut single "Seepin'" landed the group on the Jambands.com Radio Charts Top 30 List in February 2021, they were voted #1 out of 64 original bands statewide in the NYS Music March Madness competition. This will be their first appearance at The Heron, so let's give them a proper welcome!
Ticket and Camping Option