Beyond The Blue – I
July 16, 2022 @ 1:00 pm

-

July 17, 2022 @ 12:30 am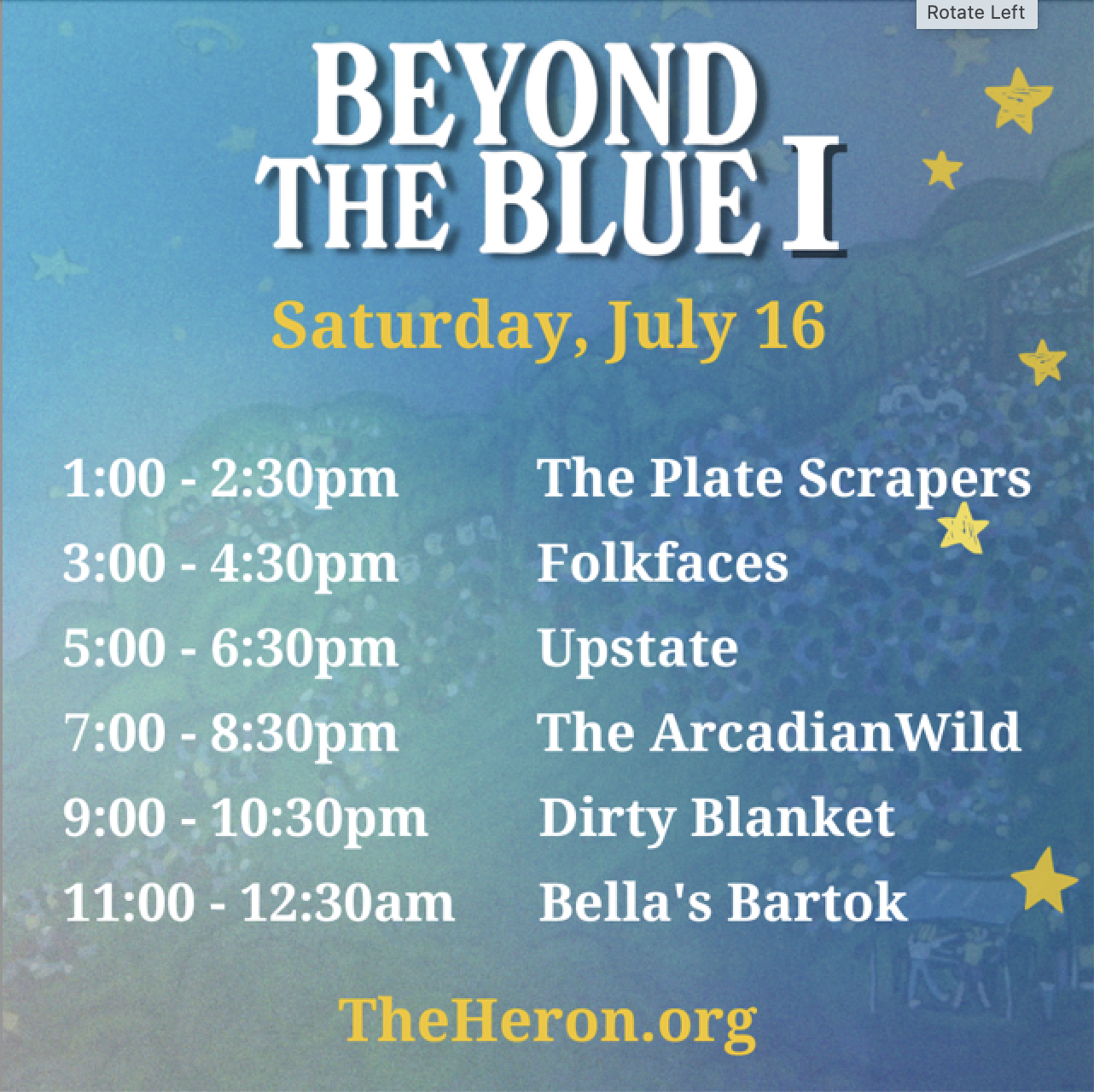 Beyond the Blue I
Join us for our first annual Beyond the Blue Series. We invite you to take off those shoes and dance in the sand with some finger pickin and knee slapping funky bluegrass bands and the sweet harmonies of Upstate and The Arcadian Wild. Don't get tired though, Bella's Bartok is going to keep you out of those chairs with a closing show of sea shanty rhythms you don't wanna miss. It will be a soulful dance-party that is sure to leave you breathless. Come make some new traditions and memories with us!    Get Your Tickets Now!
THE ARTISTS
Folkfaces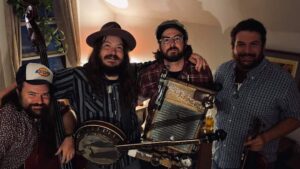 Folkfaces is a New York state roots music quartet that plays a mix of original and traditional music. The group takes its influence from weird old American music. An energetic variety show and traveling music review. Exploring a wide range of genres including country blues, traditional jazz, rock and roll, honky tonk, western swing, bluegrass and oldtime, jugband music and more. Folkfaces are a regular at The Heron and we welcome theirs fans as we all join in the merriment!
Upstate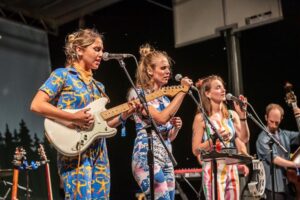 Upstate, with their dazzling female vocal harmonies will be a delight for us all at The Heron. "With a warm soul-tinged folk core, strong pop sensibilities, and a taste for gorgeous harmony, upstate are all too easy to fall in love with. Blending folk, R&B, gospel, rock, and jazz influences into an alluring but often hard to categorize sonic identity, the band has garnered respectable comparisons to early Lake Street Dive and Phox- acts who, like Upstate, broke genre molds without missing a beat (literally!)."
— Atwood Magazine
Bellas Bartok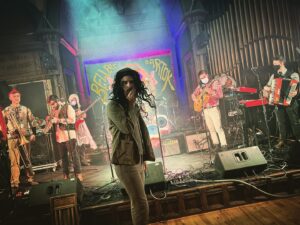 Closing out this great day of music will be a Grassroots Festival favorite, Bella's Bartok! If you've never heard them, be ready for an uproarious, joyful sound! The band plays an eclectic mix of Eastern European folk, Americana, punk & pop music. Their live shows are theatrical, "a mix of The Nightmare Before Christmas and the Rocky Horror Picture Show." Oh my, this is going to be memorable!!
The Arcadian Wild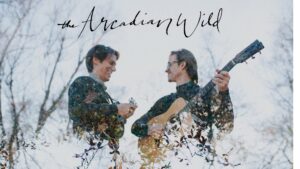 The Arcadian Wild confidently inhabits and explores an intersection of genre, blending the traditional with the contemporary in order to create a unique acoustic sound that is simultaneously unified and diverse. With roots in formal vocal music and influences from progressive bluegrass and folk, The Arcadian Wild offer up songs of  invitation; calls to come and see, to find refuge and rest, or to journey and wonder.
Dirty Blanket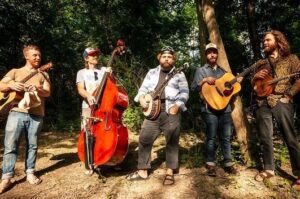 Dirty string-slingin' bluegrass from New York's Finger Lakes region. That's Dirty Blanket in a nutshell! They are a blast! Dirty Blanket bring their upbeat, jam-infused bluegrass sound back to The Heron for their 3rd appearance. We can't get enough of them!
The Plate Scrapers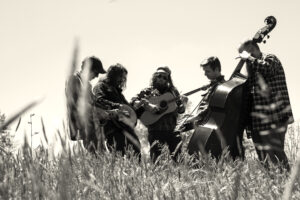 As classic as cast iron, as space-age as a flying car — The Plate Scrapers are serving up their own flavor of bluegrass by way of a winding wormhole through folk, jazz, and rock and roll dimensions. So grab yourself a thick slice of nostalgia, slap on a side of mind-bending originality, and top it off with some piping-hot pickin', and let this hungry bunch "take you out of this atmosphere
Tickets and Camping Options