It's Workshop Season!

In this hands-on workshop, we'll inoculate mushroom logs with mycelium and teach you the
steps involved in growing shiitakes and other varieties of mushrooms.
We'll serve lunch, featuring our shiitake mushrooms and
everyone leaves with a mushroom log to fruit at home.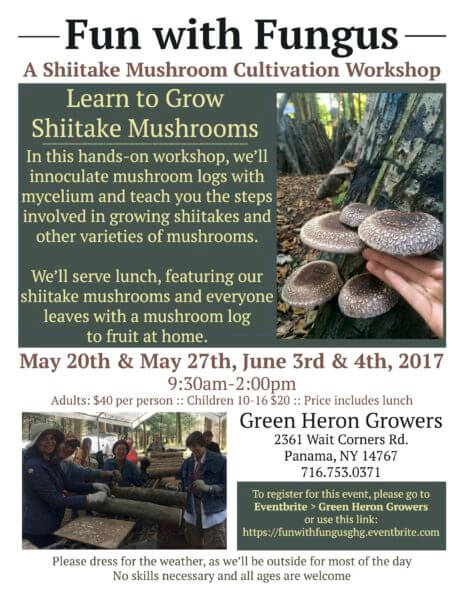 Leave a Comment
Your feedback is valuable for us. Your email will not be published.